DESTINATIONS
CONTACT US
CONTACTS
Head office - Milano
Tel: +39 339 8558730
Live the cities
"One of the great joy of travelling through Italy is discovering firsthand that it is, indeed, a dream destination"
Your Private Diary will personally attend to your needs at all times not only taking care of directions and getting around, but also introducing you to little known places, hidden treasures - a unique and genuine tourism experience that group tours are unable to offer.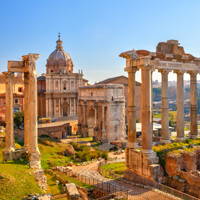 Italian History
Begin in Rome, one of the world's great cities. During flexible private touring, visit the Eternal City's most enduring cultural sights, as well as compelling contemporary additions such as MAXXI, designed by Zaha Hadid, the Parco della Musica by Renzo Piano and Jubilee Church by Richard Meier.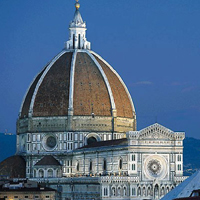 Italian Culture
Florence, the birthplace of the Italian Renaissance. During flexible private touring, see highlights as well as less-frequented museums such as the Bargello Museum, which has important sculpture by Michelangelo and Donatello, and San Marco Museum, a Dominican monastery with frescoes by early Renaissance.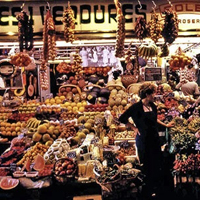 Italian Gourmet
Bologna, one of Italy's great gastronomic centers, for two nights. Tour the city's cultural and culinary highlights, such as grand churches, interesting museums, frescoed porticoes, outdoor markets and specialty food shops. One day, enjoy a private excursion to nearby Ravenna to see dazzling Byzantine-era mosaics.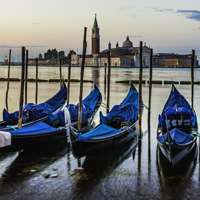 Italian Romance
Venice, stopping in Padua en route to tour the Scrovegni Chapel and its revolutionary fresco cycle painted by Giotto. During private touring with your local guide and private water taxi, see highlights such as art-filled churches, noble palaces gracing the Grand Canal.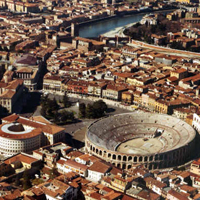 Italian Enthusiasm
Verona, timeless monuments in a picturesque town centre, a romantic reputation as the setting of Shakespare's Romeo and Juliet, the Arena, the Roman amphitheatre hosting the famous open-air Opera festival.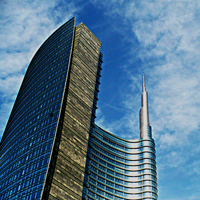 Italian Design
Milan. During private touring, visit highlights such as the impressive Duomo and Leonardo da Vinci's The Last Supper and also less visited museums such as Triennale di Milano, Pinacoteca Ambrosiana, Museo del 900 and Gallerie d'Italia.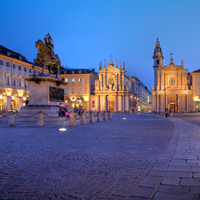 Italian Deliciousness
Piedmont, a beautiful region at the foot of the mountains, with its Turin which is not just the automobile capital of Italy and home to the Holy Shroud. It's the town of magic, neoclassical "piazzas", elegant baroque "palazzos", historical cafés filled with chocolates and antiques shops, as well as of the most technologically advanced Museum of Cinema in whole Europe.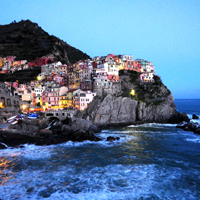 Italian Wonders
Nature has been very generous with this land, gifting it with attractions such as Portofino, San Fruttuoso, San Remo, Lerici, Portovenere, Cinque Terre and other paradisiac spots that frame the wonderful panorama with palms, olive-trees and flowers. The rustic and the elegant, the small and the cosmopolitan town collide here in a sun-drenched blend that defines the Italian Riviera.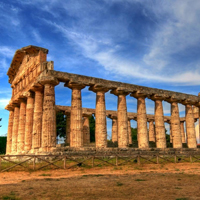 Italian Archaeology
Enjoy the boat tour to Capri, to stroll around the flower-filled narrow lanes, visit splendid villas including Villa Jovis and Villa Malaparte. Visit Naples and Pompeii with their spectacular museums - the National Archaeological Museum and the ruins of the town. House of the Mysteries, House of the Gilded Cupids, the Forum, Temple of Apollo, the Temple of Jupiter, and ancient, extravagantly decorated bathhouses.
We invite you to contact us by phone, email, or post with your ideas. One of our expert consultants will be at your disposal to take care of your travel logistics (hotel reservations, first class train tickets, airport transfers, restaurant reservations, and tickets at cultural attractions), or someone seeking an in-depth travel experience by booking half day or full day tours with our expert local guides and drivers, our travel consultants will offer you a special and exclusive tour whenever and wherever you like to be.
Contact us to design your own itinerary!