DESTINATIONS
CONTACT US
CONTACTS
Head office - Milano
Tel: +39 339 8558730
Incentive & MICE services
"A team is a group of people with different abilities, talents, experiences and backgrounds who have come together for a shared purpose. Despite their individual differences, that common goal provides the thread that defines them as a team."
Art creations. Cooking Classes. Wine tastings. Role plays. We offer creative, innovative, inspirational team building exercises designed for you and your team. Your Travel Diary can take care of your M.I.C.E. Event in the whole Italian territory.
A complete range of tailor made programs: from the smallest group to the largest corporate incentive or event. We make all the necessary arrangements to bring quality, to create maximum value and to provide customized event management in Italy.
Using our experience to create tailor made programs to discover the Italian art, culture and the eno-gastronomy through personalized events.
We can organize for you
Special locations for events and gala dinners
Private transfer services
Interpreter/ Hostess/ tour escort
Hotel Accommodations from 3*to 5*/
Activities and Team Building Experience
Tickets to museums and exhibitions
Gala dinners and restaurants
Private guided tours
We make sure that your event is unforgettable and results oriented…no time for losers!
Congresses & Conferences
Setting and achieving ambitious professional, business and communications goals. We dialogue with our clients to establish bold plans and determine the most efficient, cost-effective strategies for their achievement. With this comprehensive commitment to the creative and technical sides of our work, we have earned the trust of our clients and created valuable, lasting partnerships. Some services provided:
Technical Secretariat
Registration Management
Speaker Management
Travel Agency and Transportation and Accommodations Support
Social Activities Organization
Trade show and Stand Design Support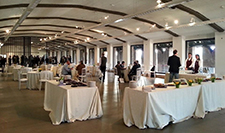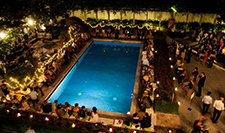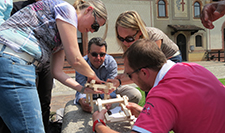 The events
Creating events that stir the passions, inspire the intellect and call to action. Our tireless creativity and experimentation allows us to heighten the impact and effectiveness of our clients' events. They are truly emotional and intellectual experiences… If the formula doesn't exist yet, we'll create it! Some services provided:
Conventions and Meetings
Road Shows
Stand Exhibits
Parties and Special Occasions Planning
Corporate Incentives
Conferences
Team buildings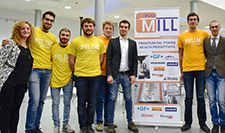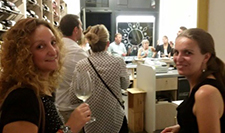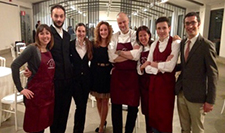 We invite you to contact us by phone, email, or post with your ideas. One of our expert consultants will be at your disposal to design special tours for your team. Please contact us to discuss which hotel and experience is most suitable for you.
Contact us to design your own itinerary!